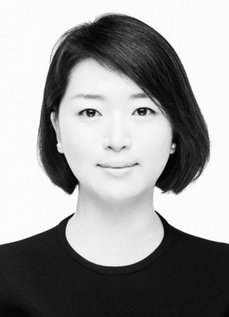 Curriculum Vitae
JeeYoung Park (born in South-Korea) was 4 years old when she began to play piano. Since that time, she studied piano, organ and harpsichord in Korea and Germany and churchmusic in Oslo, Norway. Currently, she is active as concert organist and church musician and play concerts in many countries throughout Europe. Since 2012 she is Cantor / Organist in Hokksund (Norway) in Haug church and play the beautiful Ahrend organ there.
JeeYoung Park er utdannet pianist (med pedagogikk) fra Sør- Korea og studerte deretter cembalo og orgel i Tyskland. Bl.a. har hun to Diplomgrader (Mastergrader) med "Sehr Gut mit Auszeichnung" i Orgel og Cembalo fra Staatliche Musikhochschule Karlsruhe, Konzertexamen og Meisterklasse med " Sehr Gut mit Auszeichnung" i Orgel fra Hochschule für Musik und Theater Leipzig.
Lærere: KMD Prof. Carsten Wiebusch (Orgel), Prof. Stefan Engels (Orgel) og Prof. Christine Daxelhofer (Cembalo)
JeeYoung Park fulførte også Kirkemusikk II ved Norges Musikkhøgskole i Oslo.
Under Meisterklassestudiet i Leipzig var JeeYoung stipendiatin des Freistaates Sachsen.
JeeYoung deltok i flere konkurranser og var finalist i bl.a. Silbermann Orgelwettbewerb i Freiberg i Tyskland, Musashino Tokyo i Japan og Xavier Darasse Concour i Toulouse, Frankrike.
Siden 2012 høsten jobber JeeYoung Park som Kantor i Øvre Eiker og har en utstrakt konsert virksomhet i inn- og utlandet med et stort repertoar fra 1600-tallet til samtids musikk.